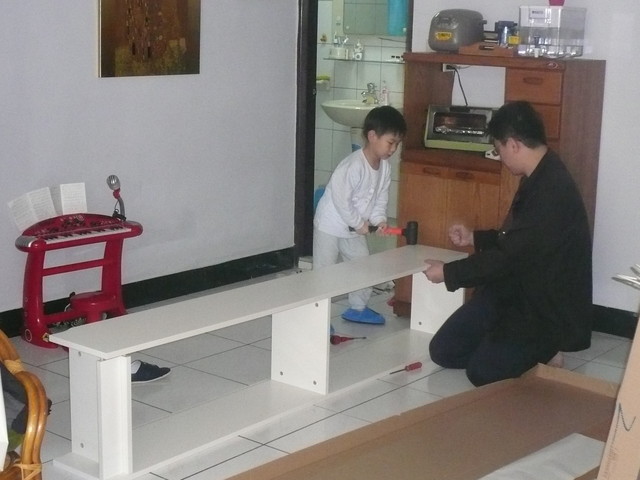 Time goes by fast. This sounds just like a cliche. But what worse is that we haven't really settled down in some way.
We finally moved in our little flat, but we are spinning round and round in Taipei's busy machine.
Vincent was crazy excited when he came back here. Now, he strated to think of all his friends in London. His honey moon in Taipei has finished.
I feel it's hard to find friends and make play day for Vincent in Taipei, cos most of the parents are working hard.
Luckly, I have some friends who are looking after their kids themselves which makes Vincent can have 1-2 friends playing together on weekday.
I hope our life here will be much more healthier and happier.
Would like to say 'Happy New Year to you all'. I miss you guys. I really wish that you can come over for visiting.